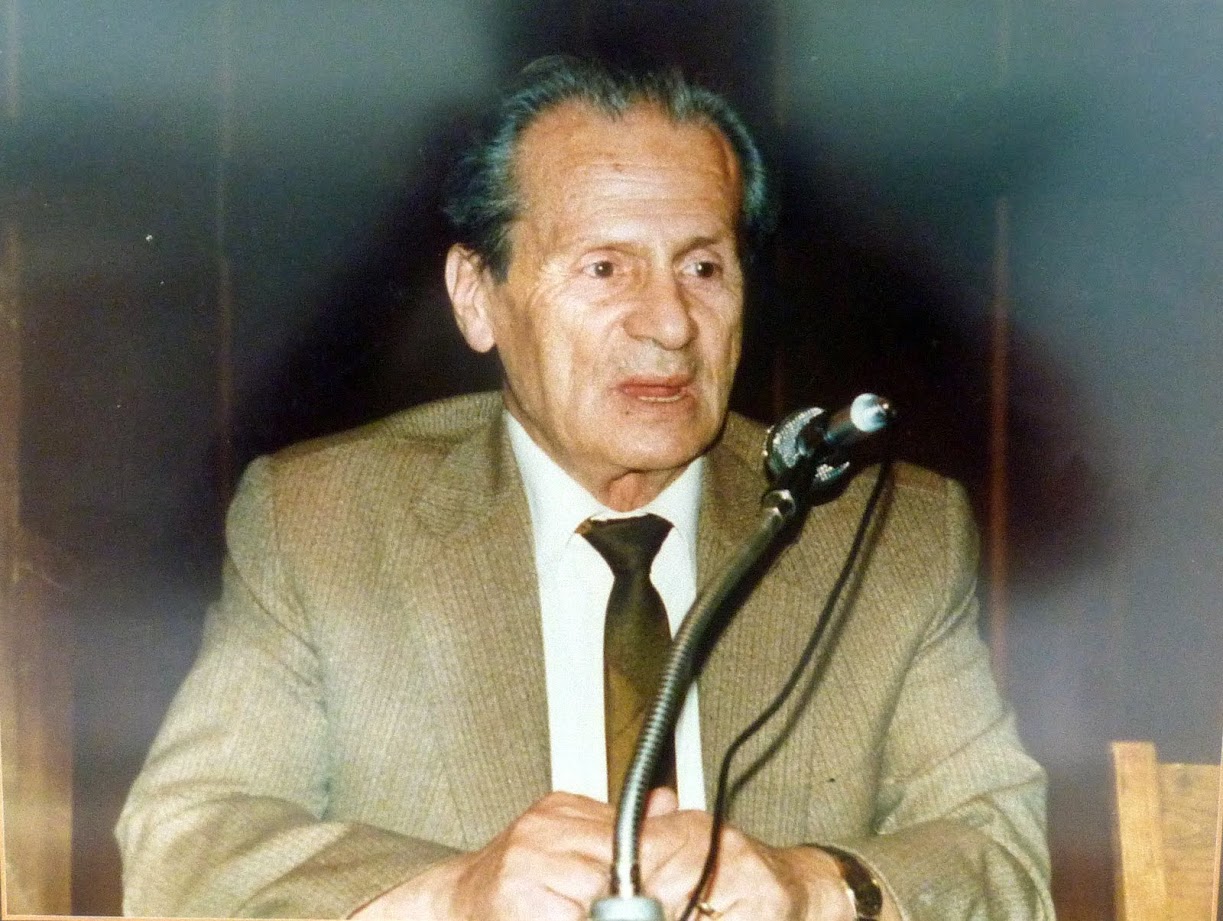 PROF. DR. ORHAN DÜZGÜNEŞ: A GREAT BUT MODEST MAN OF SCIENCE AND A MAN WITH A CAUSE
Orhan DÜZGÜNEŞ was born in 1917 in Rumeli Kavağı in Istanbul. His father, Aziz Efendi, was a police officer from the Bulgarian city of Lovech (Lofça), and his mother was from Gerede. He finished primary school in Gerede and high school in Kastamonu. He graduated from the Higher Agricultural Institute in 1938 with the first rank. In the same year, he became an assistant at the Zootechnics Institute of the High Agricultural Institute.
He completed his doctorate in 1946 and was sent to the University of California, USA to study genetics. With the outstanding performance he displayed in his master's degree and scientific research, the professor received a membership offer to the research association "Sigma Xı", where only distinguished scientists are members. After returning to Turkey in 1950, he started to give courses such as Animal Breeding and Cattle Breeding as well as Genetics and Biometrics in the Department of Zootechnics at Ankara University Faculty of Agriculture. After a while, he established the Chair of Agricultural Genetics and Statistics. Orhan Düzgüneş, who became an associate professor in 1951 and a professor in 1957, was a great scholar who played a major role in ensuring that the disciplines of Research and Experimental Methods, Experimental Planning, Population Genetics, Quantitative Genetics are deemed important at the scientific studies of faculties of agriculture in Turkey.
Orhan Düzgüneş, who did not cease to perform scientific studies throughout his life, carried out research in Hungary, Scotland, and twice in America, Italy, Spain, France, Israel, Germany, and Azerbaijan. It is the scientist Orhan DÜZGÜNEŞ who started the statistics courses in Hacettepe and Ankara University Medical Faculties and pioneered the establishment of the biostatistics branch.
Düzgüneş, who did not abstain from administrative roles, was the Dean of the Faculty of Agriculture at Ankara University in 1968-70 and the Director of the Institute of Science at Ankara University in 1984 in addition to his scientific studies. He was the President of the Chamber of Agricultural Engineers for two terms and the President of the Turkish Association of Agricultural Engineers Foundation until his death. In 1986, he was given TÜBİTAK "Service Award". Orhan Düzgüneş, who carried out various research projects on animal breeding and the chairmanship of the commission in the Ministry of Agriculture with the responsibility of service free of charge, actively participated in the studies of "Conservation of Natural Genetic Resources in Turkey" until the end of his lifetime.
Prof. Dr. Orhan Düzgüneş was a serious, modest, and generous person, scientist and a man with a cause. He was a true friend, respectful of elders, and true support for the young. His loving and respectful treatment of his teacher Prof. Dr. İbrahim Yarkın was an example for all of us. He would never hold grudges and knew how to forgive. He used to say that our Prophet stated that resentment was not suitable for Muslims in the hadiths. Even after harsh arguments that resulted in insults, he used to act as a requirement of this hadith and asked for people's blessings even if he was 100% right or not even a party and kept his greatness. He was what he seemed. Hz. Mevlana's principle of "Be as you seem" was reflected in him. No task was small for him. He took every task seriously. Students could easily ask a topic they did not understand. He would not refuse anyone who wanted to learn.
Scientific research was a profession that he performed with delight. Besides, he was working in a direct practice field like animal breeding. He was also a colourful scientist who was not detached from daily events, in short, from life. Therefore, unlike many, he was one of the rare people who internalized his knowledge and merged it with his life experience. Combining all these characteristics with his practical intelligence, a versatile, virtuous and modest person who could use his theoretical knowledge and the opinions he drew from them in every aspect of life emerged.
Adding being a "nationalist" to being a "human" in addition to being a "scholar," an "intellectual" like Orhan Düzgüneş emerged. A sincere love for Atatürk was maybe a natural love emerging due to being one of the young people who saw Atatürk closely and chatted with him. He was from the first generation of the republic. The love for Atatürk, who wanted to establish a new state from the ruins of a collapsed empire, was clear, pure, and sincere in this first generation.
Düzgüneş, who spoke German and English and helped raise many scientists, published 14 books and over a hundred scientific studies and research articles on his subject. Prof. Dr. Orhan Düzgüneş, who was married and had two children, died on June 27, 1996, as a result of a heart attack he had in Ankara and was buried in Karşıyaka cemetery.
Dear Professor, it has been 25 years since you left, a huge 25 years… We are trying to heed your advice " My children, be wise, protect the country, unity, life and agriculture," we miss you very much….
ORGANIZING COMMITTEE